Social Security Number (SSN) Verification
SSN Trace Helps Establish Identity
SSN Trace Provides Candidate Address History
Shows Candidate Aliases, Past Names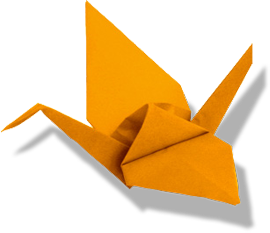 Call for Volume Pricing!
Call (310) 524-9800

No Sign Up Fees. No Subscription Fees.
No Contract Required.
Social Security Trace is the vital first step in conducting background checks for employment screening purposes. The SSN trace verifies your employment candidate's Social Security Number (SSN), past and present addresses and possible aliases or maiden names used. This search establishes the time frame of when the social security number (SSN) was issued and put into use. The SSN Trace shows whether the social security number (SSN) is valid, state of issue, and is actually registered to your candidate. A social security number (SSN) trace is essential for uncovering a candidate's possible criminal record. The Social Security Trace reveals your candidate's documented residence history and tells you where to search for criminal records.
To learn more about using our social security trace and other background check services, please contact Corra Group at 310-524-9800 or email us: admin@corragroup.com We can customize any background search to meet your unique needs. We offer volume pricing, no signup fees, and no minimum orders.


Sample Report - Social Security Number (SSN) Trace
Subject Information:
Name: Smith-Carlton, Jessica
SSN: 123-45-XXXX
SSN is issued in California between 01/01/1962 and 12/31/1962
Date of birth: 05/01/19XX
Age: 38
--------------------------------------------------------------------------------
Address Summary
Address 1:
150 JOHNSON ROAD
BAILEY TN 14251-1025
County: PARK COUNTY, TENNESSEE
Date First Reported: January 2003
Date Last reported: April, 2018
--------------------------------------------------------------------------------
Address 2:
1412 HARVARD AVE, APT 415
RED WING MN 54785-3962
Date First Reported: December 2005
Date Last reported: March 2006
--------------------------------------------------------------------------------
300 S POPLAR ST DENVER CO 80224-1300
County: DENVER
Phone1: 251-151-5425
Date First Reported: November 2005
Date Last reported: December 2005
--------------------------------------------------------------------------------
209 COLUMBINE CT
FORT COLLINS CO 80521-1715
County: LARIMER
Date First Reported: January 2005
Date Last reported: December 2005
--------------------------------------------------------------------------------
1 EAGLE LN
FARMINGDALE NY 11735-5906
County: NASSAU
Date First Reported: June 2005
Date Last reported: January 2006
--------------------------------------------------------------------------------
100 BOISE DR
LAS CRUCES CA 88001-5130
County: ORANGE
Phone1: 351-874-1001
Unit designation: APT
Unit number: C
Date First Reported: March 2003
Date Last reported: June 2005
--------------------------------------------------------------------------------
208 HOLLY LANE
NM 88003-1005
County: JEFFERSON
Date First Reported: December 2002
Date Last reported: March 2003
--------------------------------------------------------------------------------
150 ALENE CT,
ALBUQUERQUE NM 24154-1962
County: WELLS
Date First Reported: January 2001
Date Last reported: December 2002


Background Checks Products and Services